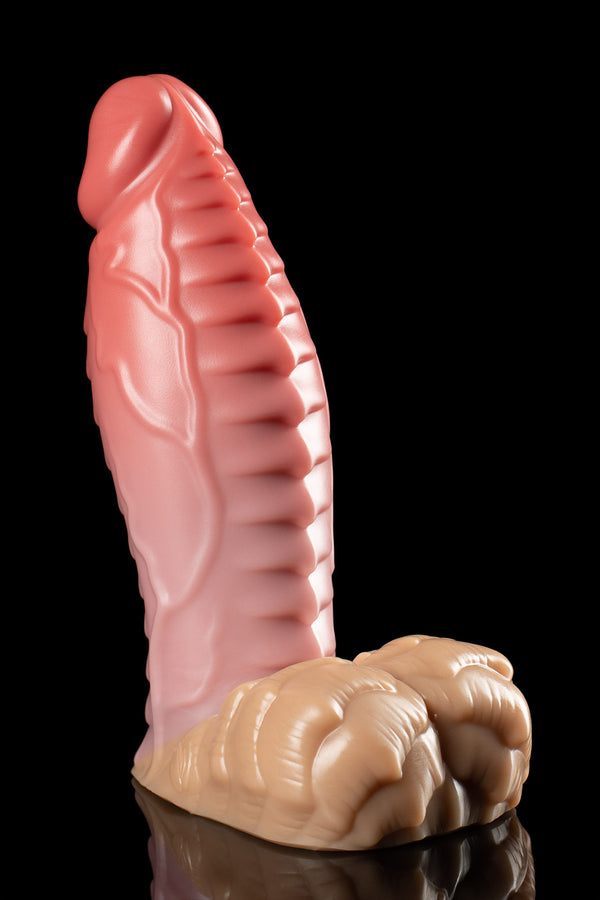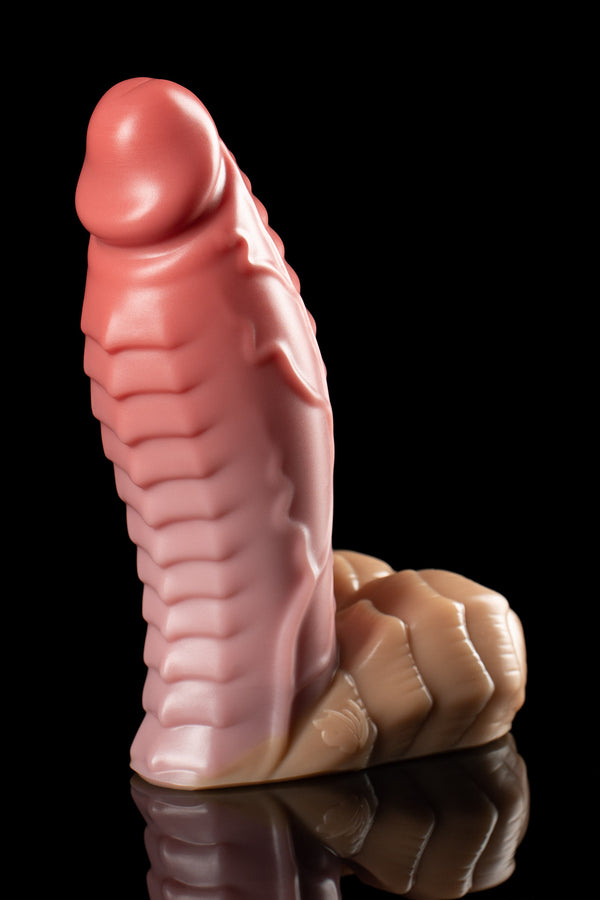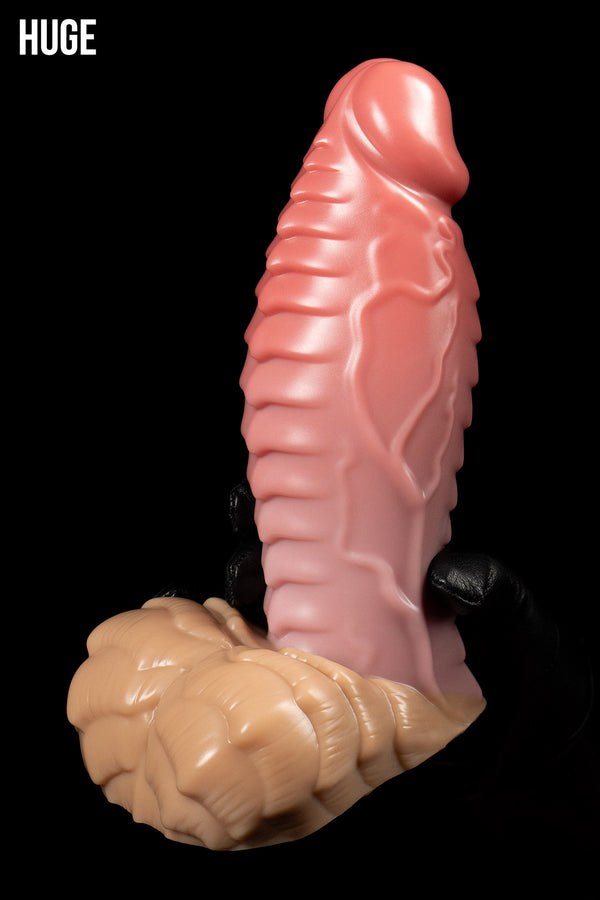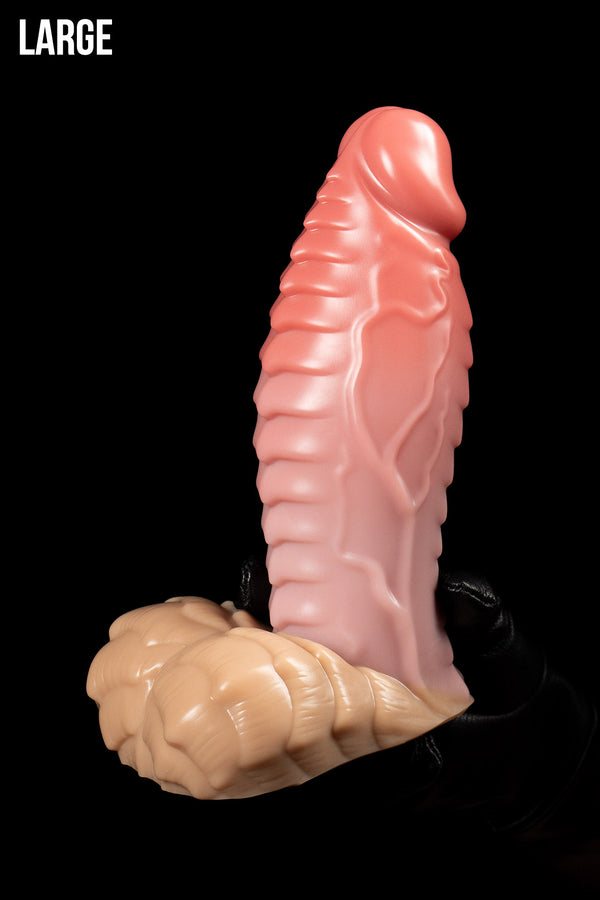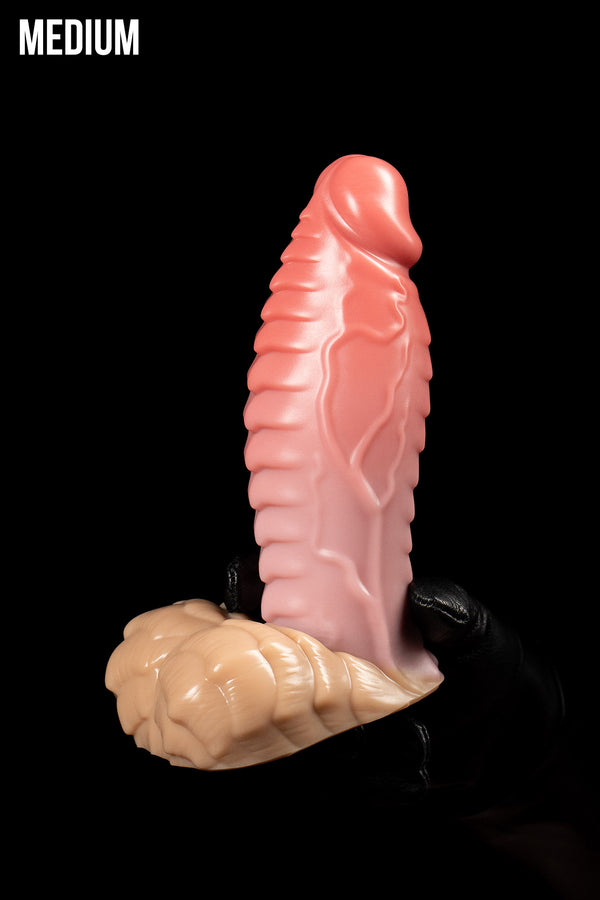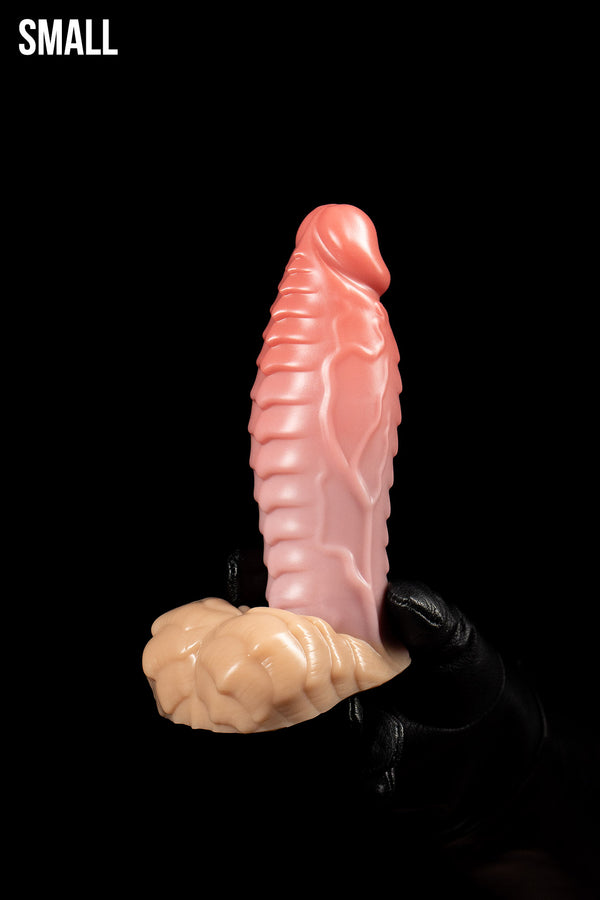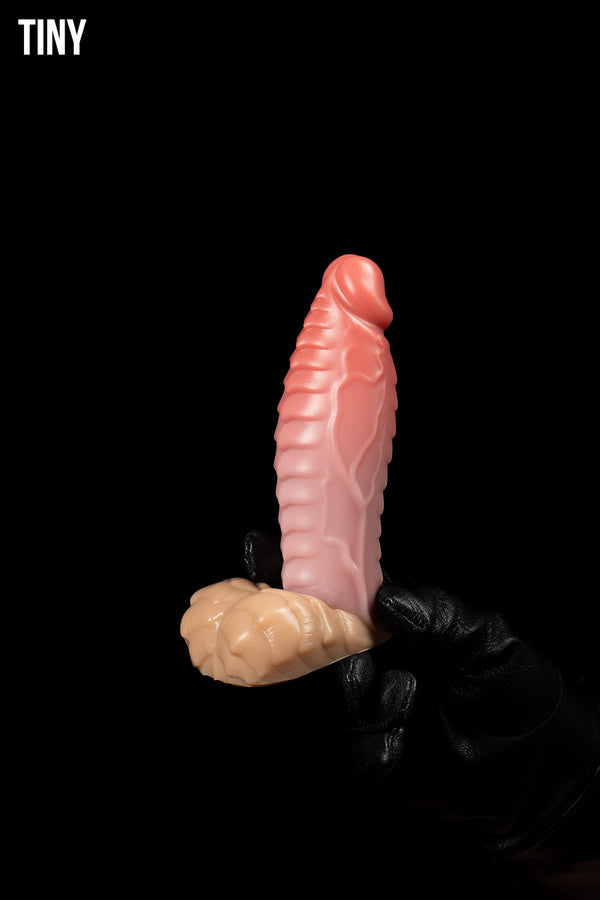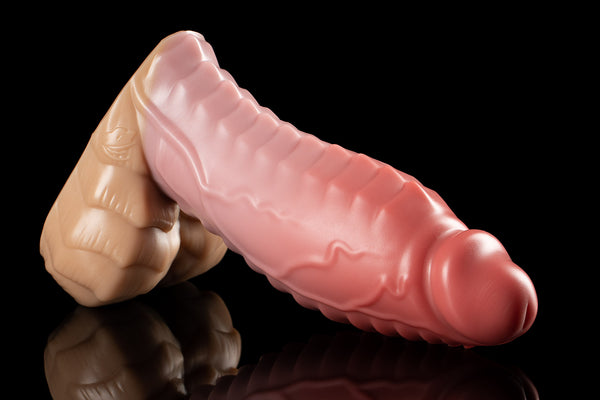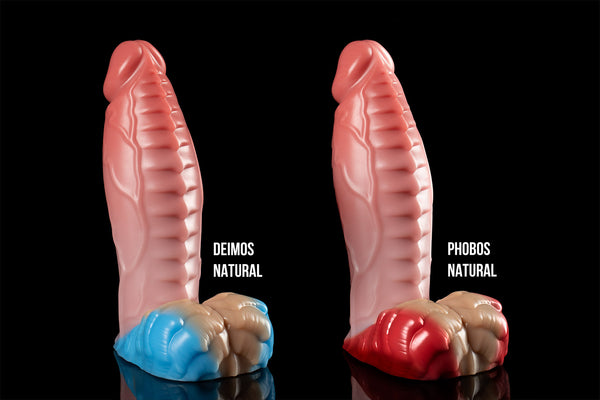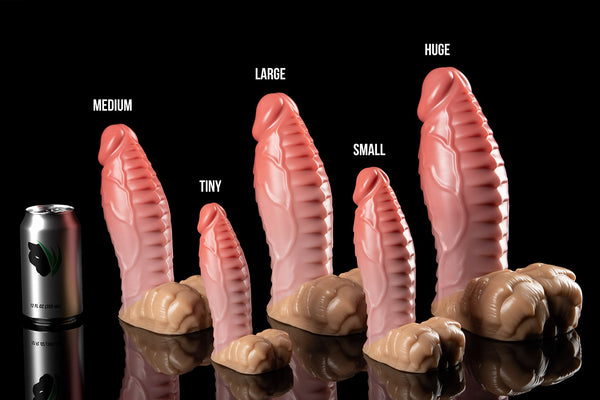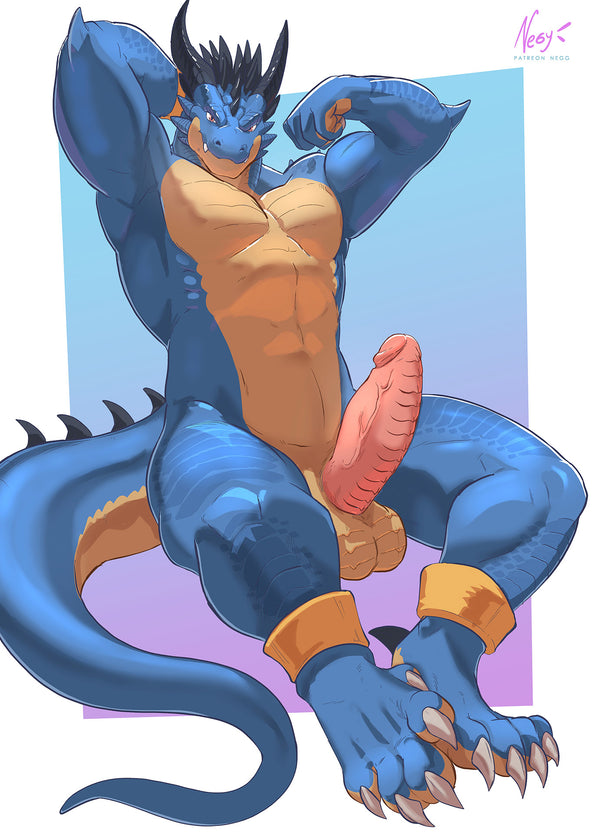 Climb atop this gentle giant and expand your horizons with Deimos, our new dragon toy! Explore the ridges and valleys with him as he takes you on a fulfilling journey of sensation and pleasure. Despite being one of our girthiest toys, Deimos features an easy taper and a broad midsection to help prepare you for any challenge.
Deimos is the first of our Artificer's series, a collaborative effort between us and Negy that blends art and design for a truly pleasurable experience. See more of Negy's art here and here!

Deimos is available in five different sizes, three firmness choices, and many color options including the character-themed colorations Deimos Natural and Phobos Natural.

Dimensions (in)
| | Tiny | Small | Medium | Large | Huge |
| --- | --- | --- | --- | --- | --- |
| Usable Length | 5.3 | 6.3 | 7.3 | 8.3 | 9.3 |
| Head Width | 1.3 | 1.6 | 1.9 | 2.2 | 2.5 |
| Shaft Width | 1.9 | 2.3 | 2.8 | 3.3 | 3.7 |
| Base Width | 1.6 | 2.0 | 2.4 | 2.8 | 3.2 |
| Head Circumference | 4.0 | 5.0 | 6.0 | 7.0 | 8.0 |
| Shaft Circumference | 5.9 | 7.3 | 8.8 | 10.2 | 11.7 |
| Base Circumference | 5.0 | 6.3 | 7.6 | 8.8 | 10.1 |
Dimensions (cm)
| | Tiny | Small | Medium | Large | Huge |
| --- | --- | --- | --- | --- | --- |
| Usable Length | 13.5 | 16.0 | 18.5 | 21.1 | 23.6 |
| Head Width | 3.2 | 4.0 | 4.9 | 5.7 | 6.5 |
| Shaft Width | 4.8 | 5.8 | 7.1 | 8.4 | 9.4 |
| Base Width | 4.1 | 5.1 | 6.1 | 7.1 | 8.1 |
| Head Circumference | 10.2 | 12.7 | 15.2 | 17.8 | 20.3 |
| Shaft Circumference | 15.0 | 18.5 | 22.4 | 25.9 | 29.7 |
| Base Circumference | 12.7 | 16.0 | 19.3 | 22.4 | 25.7 |
Firmness Guide
Soft (1) bends and squishes very easily while Firm (8) is more rigid and will not easily compress. Medium (4) is a balance between the two. While firmness is a matter of preference, here are our recommendations (more ★'s the better):
| | | | |
| --- | --- | --- | --- |
| | Soft (1) | Medium (4) | Firm (8) |
| Tiny | ★ | ★★ | ★★★ |
| Small | ★★ | ★★★ | ★★★ |
| Medium | ★★ | ★★★ | ★★★ |
| Large | ★★★ | ★★★ | ★★ |
| Huge | ★★★ | ★★ | ★ |