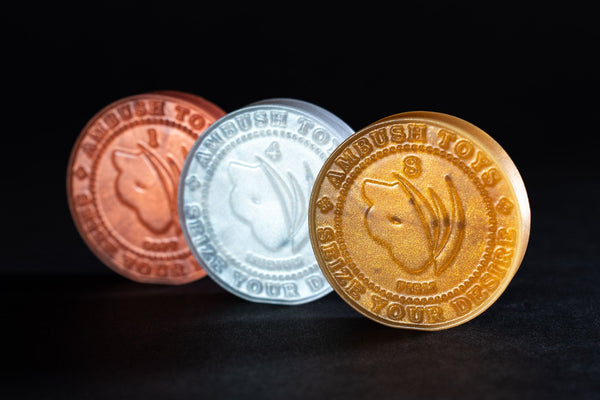 Finally take the guesswork out of ordering and get one of our sample disk sets!

Each set comes with one sample of each firmness we offer for our dildos. A standard set is FREE (just pay shipping, limit 1 set per order) and consists of random colors, but for you treasure-hunters out there, we offer a "Doubloons" collector's set in copper, silver, and gold metallics.

Disks measure 2.0 x 2.0 x 0.5 inches in size. Please take into account that the perceived firmness will vary depending on the size of the toy.