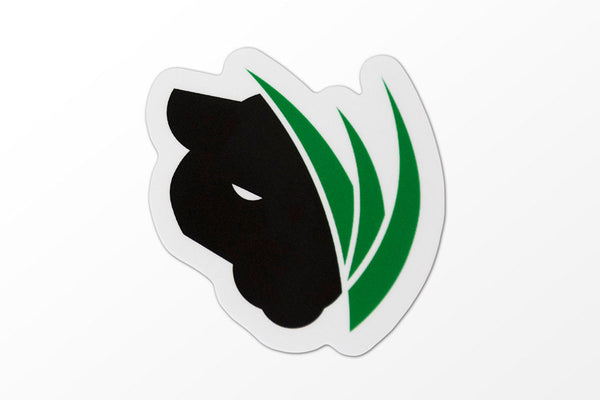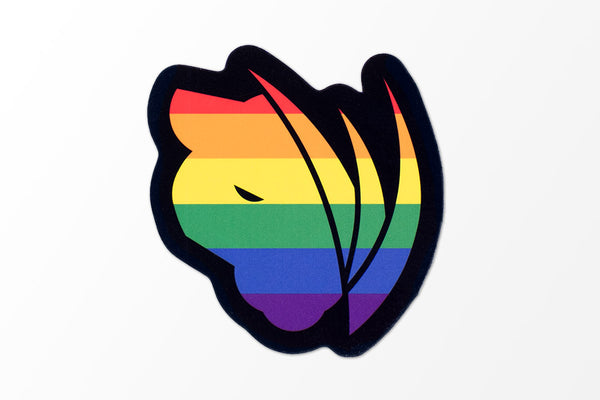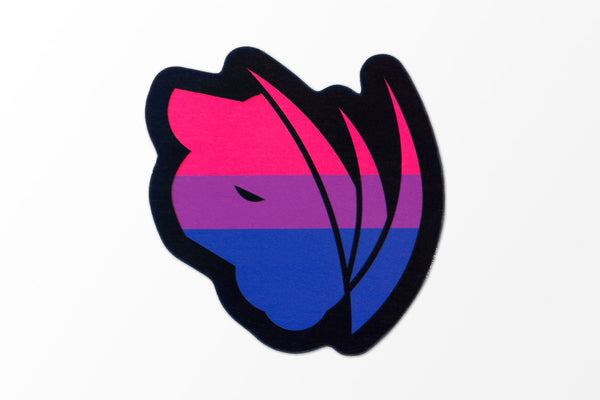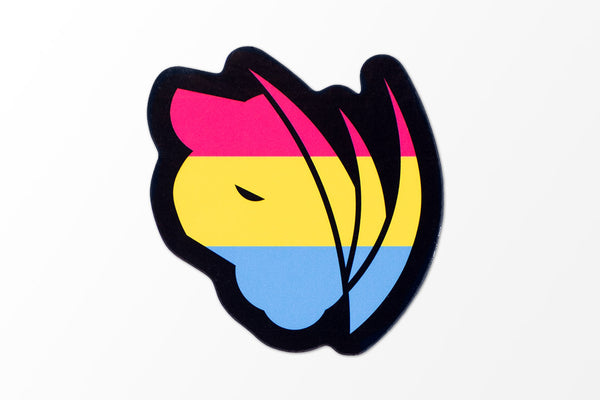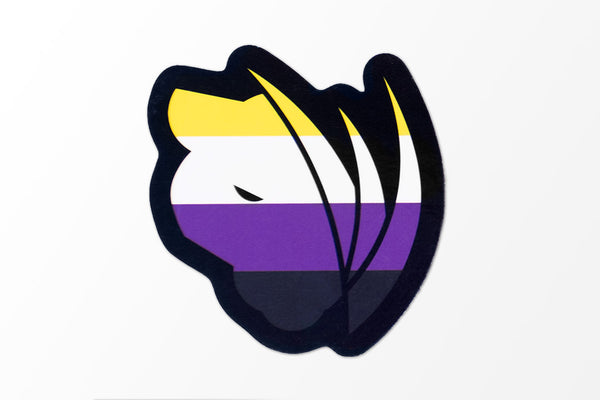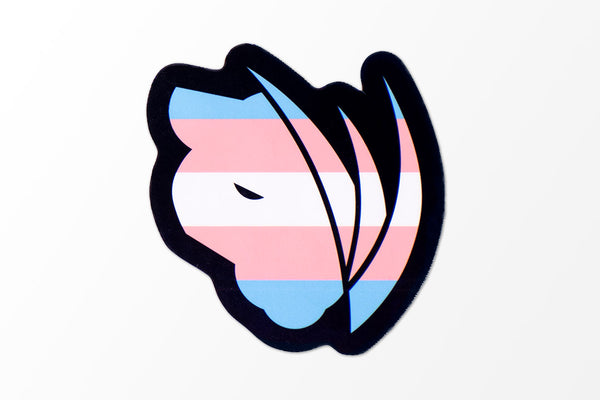 It's our logo! Stick it on a travel chest, tack it onto your horseless carriage, place it on an altar and see what happens (we do not advocate the summoning of demons and the like).
We have expanded our selection for 2022! Our new pride stickers (trimmed in black) are printed on weather-resistant vinyl and finished in a rainbowy holographic glaze. Original and Pride (legacy) are on a semi-matte finish.
Stickers by Wilde Prints.