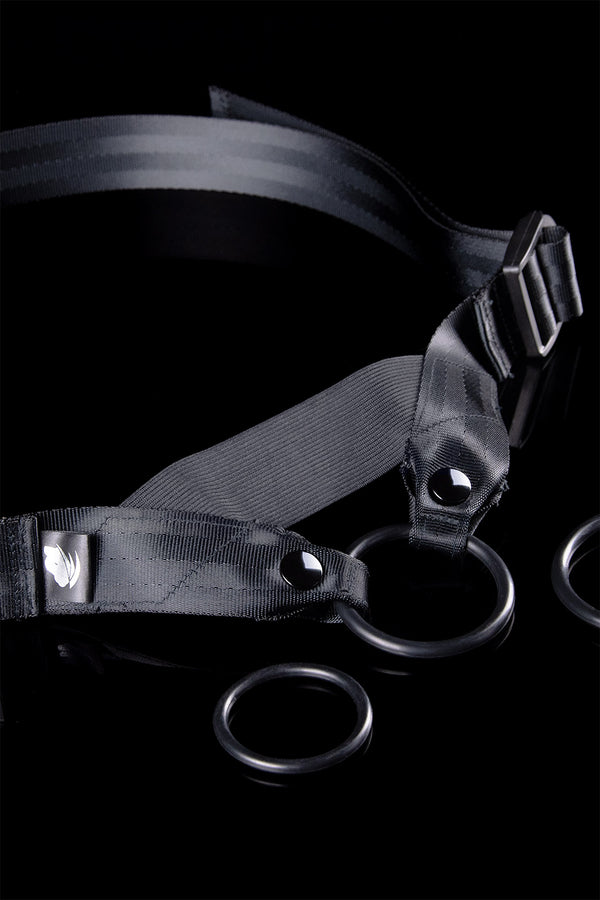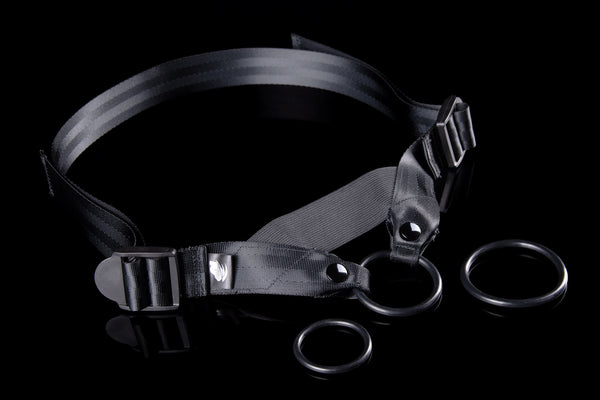 Need some support? Get easily distracted? Whether you're going at it all night or running 10K marathon, our Wearables Harness will keep your new performance enhancement in place!

Our Wearables Harness is designed with our wearables in mind. Combined with the integrated flange on the ballstrap, our harness provides stability and retention of our wearables regardless of the level of excitement. Comes with 3 rubber rings to provide the best fit across all sizes of our wearables, even our Huge!
Handmade by us. See it in action under Additional Media below!

Allergy notice: Nitrile (rings).
Additional Media