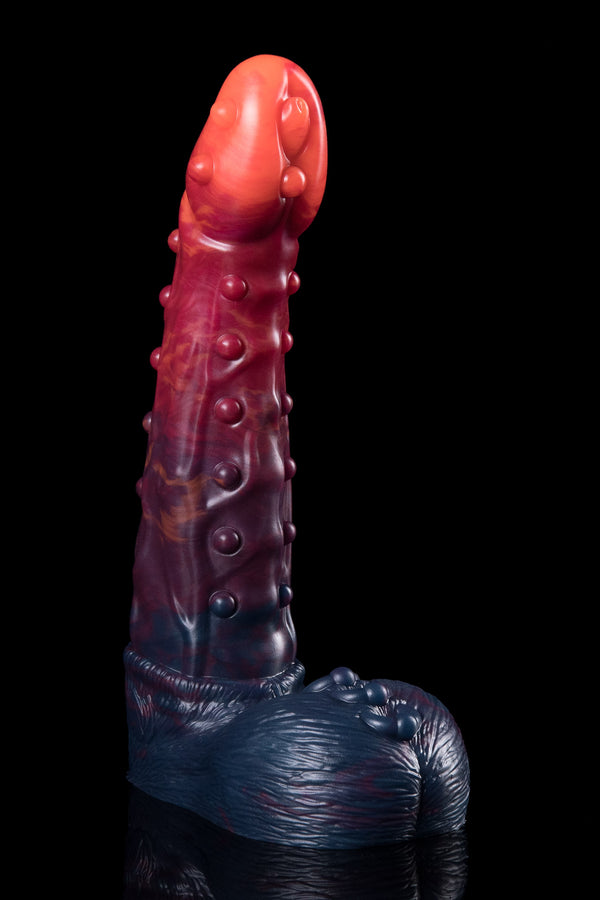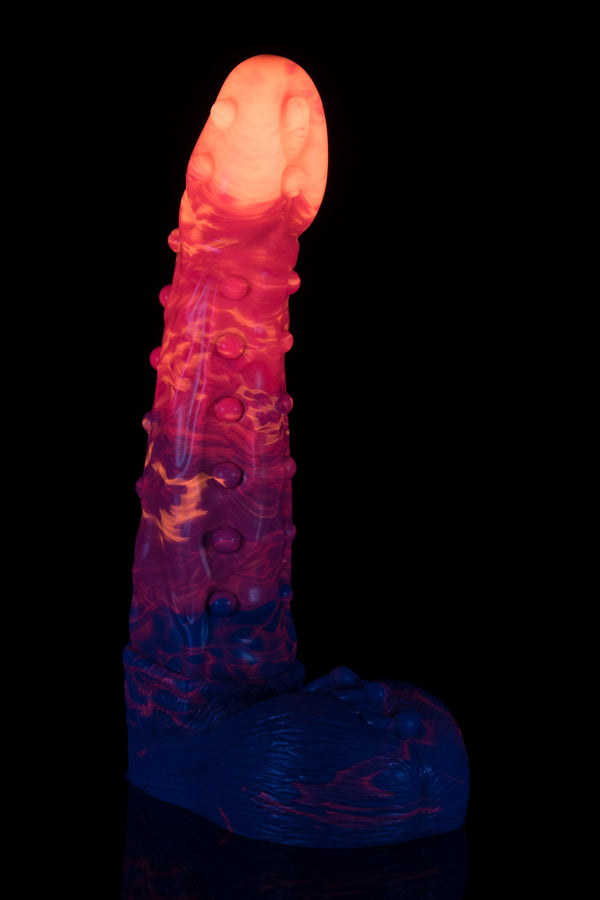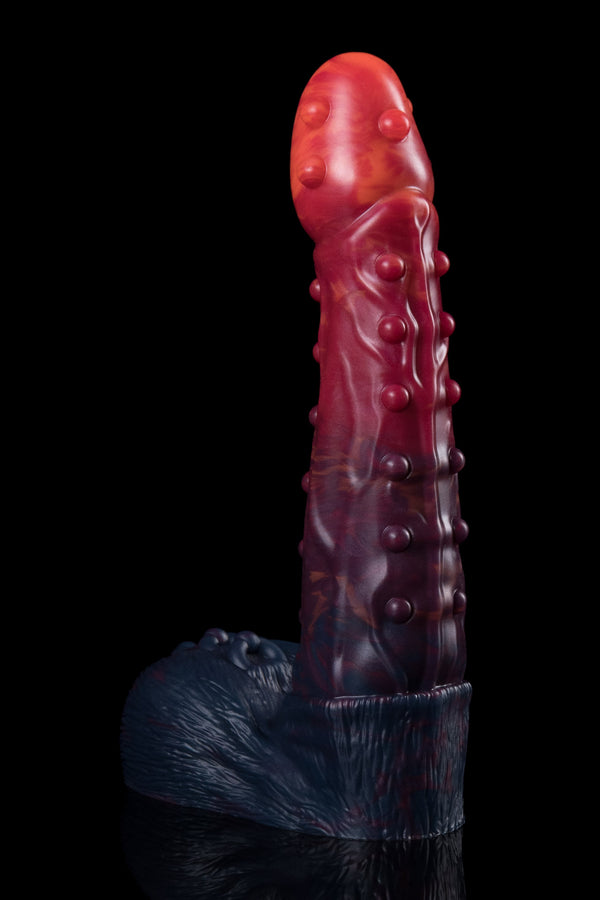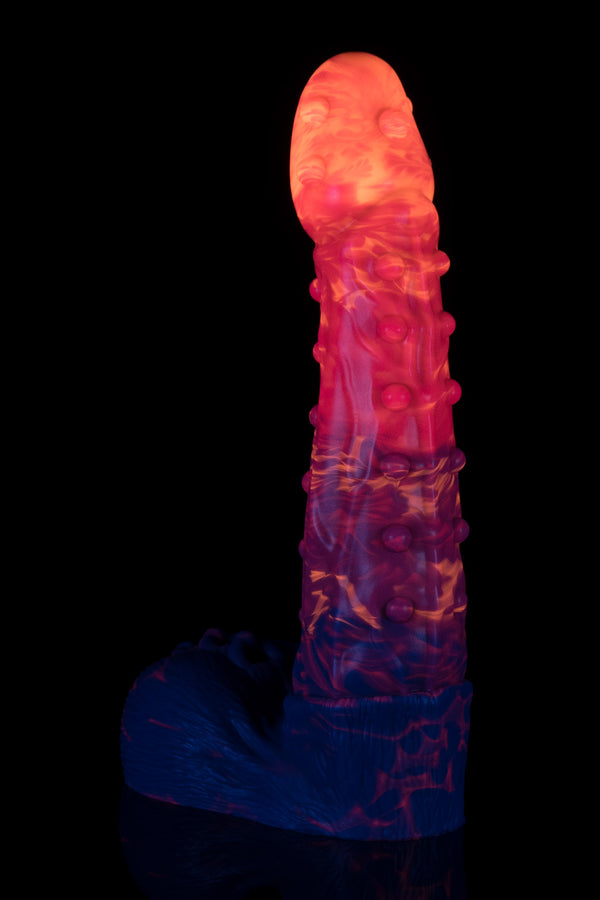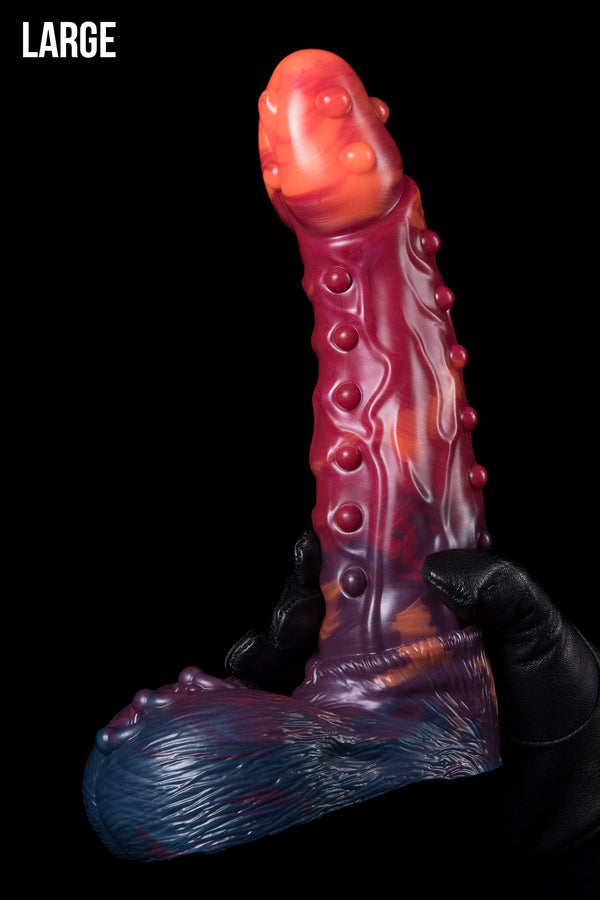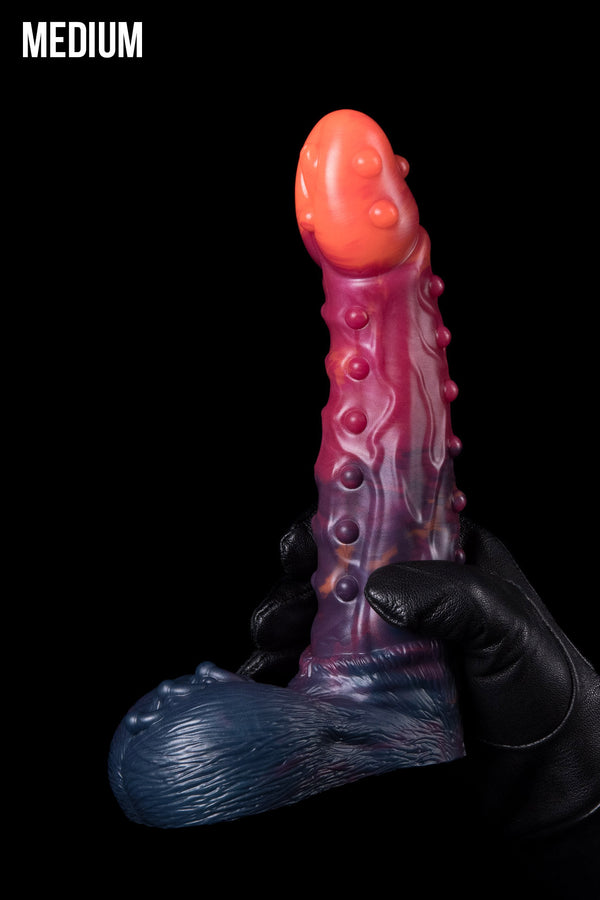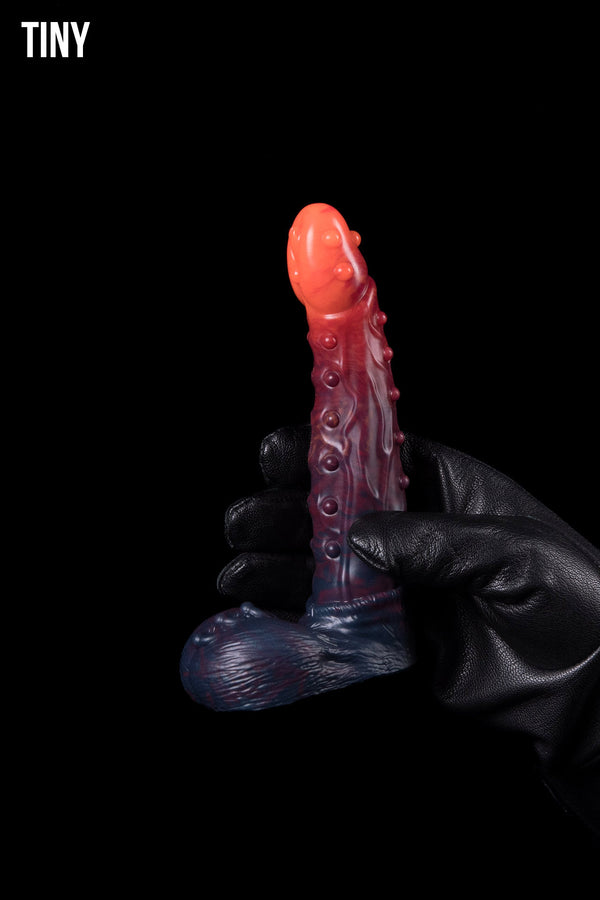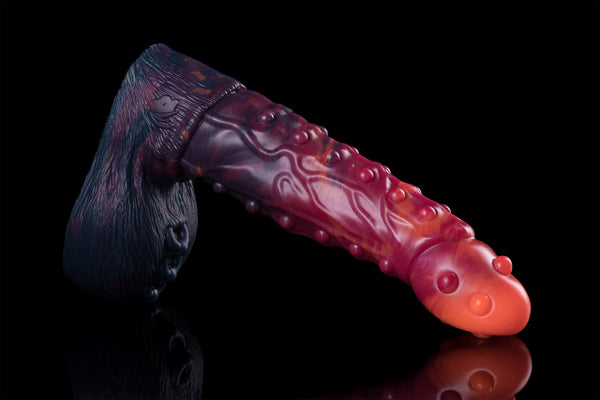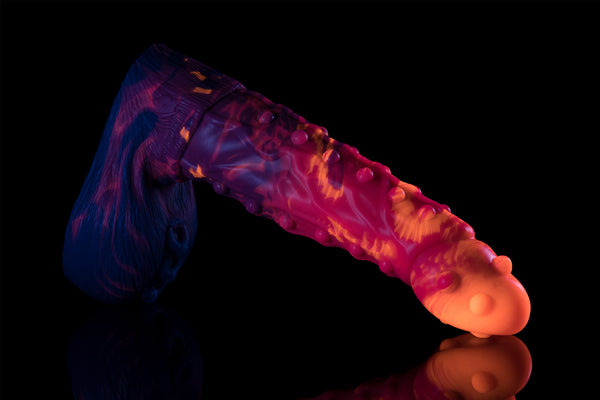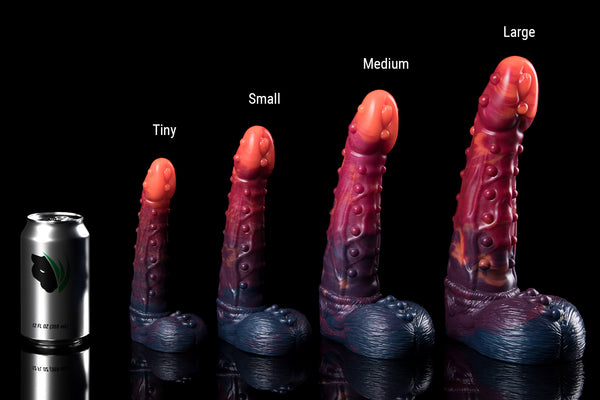 Bow and bend over for your underlord and prepare to be enraptured by Baphomet's Bludgeon, our satyr dildo! This toy features multiple piercings studding the length of this cock: three barbells through the head to tease, two ladders of six along the shaft to thrill, and three rings on the balls to grind upon and delight.

The Bludgeon is available in four different sizes, three firmness choices, and many color options including our Magma* Masterwork coloration.

* color pattern will vary.
Dimensions (in)
| | Tiny | Small | Medium | Large | |
| --- | --- | --- | --- | --- | --- |
| Usable Length | 6.0 | 7.0 | 8.0 | 9.0 | |
| Head Width | 1.2 | 1.5 | 1.8 | 2.1 | |
| Shaft Width | 1.3 | 1.6 | 1.9 | 2.2 | |
| Base Width | 1.5 | 1.9 | 2.2 | 2.6 | |
| Head Circumference | 3.8 | 4.7 | 5.7 | 6.6 | |
| Shaft Circumference | 4.0 | 5.0 | 6.0 | 7.0 | |
| Base Circumference | 4.7 | 5.8 | 7.0 | 8.2 | |
Dimensions (cm)
| | Tiny | Small | Medium | Large | |
| --- | --- | --- | --- | --- | --- |
| Usable Length | 15.2 | 17.8 | 20.3 | 22.9 | |
| Head Width | 3.0 | 3.8 | 4.6 | 5.3 | |
| Shaft Width | 3.3 | 4.1 | 4.8 | 5.6 | |
| Base Width | 3.8 | 4.8 | 5.6 | 6.6 | |
| Head Circumference | 9.7 | 11.9 | 14.5 | 16.8 | |
| Shaft Circumference | 10.2 | 12.7 | 15.2 | 17.8 | |
| Base Circumference | 11.9 | 14.7 | 17.8 | 20.8 | |
Firmness Guide
Soft (1) bends and squishes very easily while Firm (8) is more rigid and will not easily compress. Medium (4) is a balance between the two. While firmness is a matter of preference, here are our recommendations (more ★'s the better):
| | | | |
| --- | --- | --- | --- |
| | Soft (1) | Medium (4) | Firm (8) |
| Tiny | ★ | ★★ | ★★★ |
| Small | ★★ | ★★★ | ★★★ |
| Medium | ★★ | ★★★ | ★★★ |
| Large | ★★★ | ★★★ | ★★ |
| Huge | ★★★ | ★★ | ★ |